• Front Page
• Updates
• About
• Types
• Details & Changes
• Series
• Countries
• Special Topics
• Literature
• Treffen
• Links
• Contact
• Comments


• Australia
• Austria
• Belgium
• Cameroon
• Canada
• Chad
• China
• Congo
• Denmark
• France
• Germany
• Great Britain
• Greece
• Guatemala
• Hongkong
• Hungary
• Indonesia
• Italy
• Japan
• Kenya
• Kuwait
• Mozambique
• Netherlands
• Nigeria
• Norway
• Panama
• Philippines
• Portugal
• Rhodesia
• Saudi Arabia
• South Africa
• Spain
• Sweden
• Switzerland
• USA
• Zambia
• Other States



Mozambique
I am sorry, but this page is still empty! Please add a comment or send an email with interesting information and photos to be put here!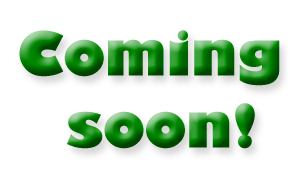 Comments
Here is, where your part of the page begins! If you have anything to contribute, feel free to add a comment! At the moment, there exist 2 comments for this page.
I was born and raised up in Mozambique.
A Haflinger was my first drive. I was 11 or 12 when I started a car for the first time.
I will always remember the sensation of driving it. I loved that Hafi.
Unfortunately I do not have any photos... But I want you to record that also in Mozambique there was at least ONE Hafi.
Thank you.
I remember my father driving a Haflinger in Mozambique. It was delieverd to The Namagoa Plantations - Mocuba - Mozambique in the end of the 60's beginning of the 70's. Namagoa was an English Sisal Company (circa 12.000 Ha) and my father used to use this Haflinger to get onto the (60 cm deep or more) plowed soil by D6 and D7 Caterpillars, to reach the Cat Operators in the middle of the field, day or night. It was amazing the easyness of driving on such a terrain with the Haflinger. My father also told me that it was a turbinated one, with independet suspension system and showed me how easy it was to engage the Reduction while driving, a thing that with the Land-Rover or the Suzuki could not be done.

I hope I can reach my father still in Mozambique, to ask him more details and about specifications. I am living in Frankfurt am Main.

Thank you for this Website.
Greetings, Carlos Cipriano